I do almost all of my work in vector format. I love that it's so easily editable and the file sizes stay small and it has a nice clean look to it that I feel compliments my style of drawing. Also it's very well-spoken and polite and always says please and thank you and it's breath always smells minty. 
Up until recently I used the same software package that most vector illustrators use and swear by, Adobe Illustrator. But it's expensive, I'm poor and I don't like stealing. So I started using Inkscape.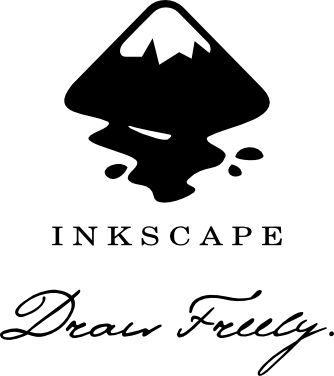 Inkscape is an Open Source vector graphics editor, with capabilities similar to Illustrator, CorelDraw, or Xara X, using the W3C standard Scalable Vector Graphics (SVG) file format.
It's a really stream-lined (without skimping on the good stuff) editor that I actually kind of prefer to use over Illustrator at this point. 
If you ever wanted to learn how to create vector graphics I'd say you start by downloading Inkscape, sir or madam. 
Also I made this little fella that I might submit to the dev team and see if he can be their mascot. After hours of deliberation and inner turmoil I have decided to call him….drumroll…wait for it…
"Inky".